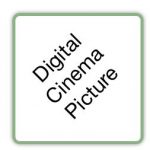 The projection screen is the technology upon which the projected image is formed. As obvious as that may sound, it is an under-appreciated art. Projection screens provide diffuse reflection of light towards the audience. Depending on design and environment, they may also reflect unwanted light to the audience. The screen properties system designers pay attention to are gain, angle of view, and preservation of polarization.
Screen gain and angle of view are interdependent properties. An ideal screen, having a gain of 1.0, reflects light uniformly over a 180 degree dispersion pattern. A screen with "gain" does not manufacture light to produce the gain, as the word might imply, but concentrates the reflected light in a more narrow dispersion pattern to effectively deliver a higher percentage of projected light to the audience. The higher the gain, the smaller the angle of view.
Projection screen manufacturers have developed numerous proprietary methods to narrow the angle of view and deliver gain. The challenge when developing such techniques is to deliver lambertian-like reflectance across the dispersion angle. The goal of screen designers is to avoid hot-spotting, the characteristic where the image is noticeably brighter along the line of sight.
Preservation of polarization is of concern with polarized stereoscopic 3D systems, where the projected light has a polarized characteristic critical to the selection of image seen by each eye. Lambertian reflectance does not preserve light polarization, which is why a different class of so-called "silver" screens is marketed for polarized 3D projection. Silver screens are coated with aluminum flakes, serving as the reflective polarization-preserving element. Silver-screens tend to be high gain screens, and may exhibit hot-spotting. A second class of polarization-preserving screens has also been introduced, based on the metallization of gaussian diffusers. The advantage of this technique is uniformity of light distribution while preserving polarization. Proper design of the gaussian diffuser can enable control of the diffusion angle, and thus gain, without hot-spotting. The difficulty of this technology, however, is the seaming of the material to create a screen of suitable size for cinemas.
High-gain screens are important when considering HDR projection. The graph below simulates a 60K lumen projector on a unity gain screen, depicting available light levels. It illustrates why it is hard to achieve high peak whites on large screens, such as those found in premium large format (PLF) cinemas. (The graph also depicts available light levels for the different configurations of 6-primary color-separated 3D projection.)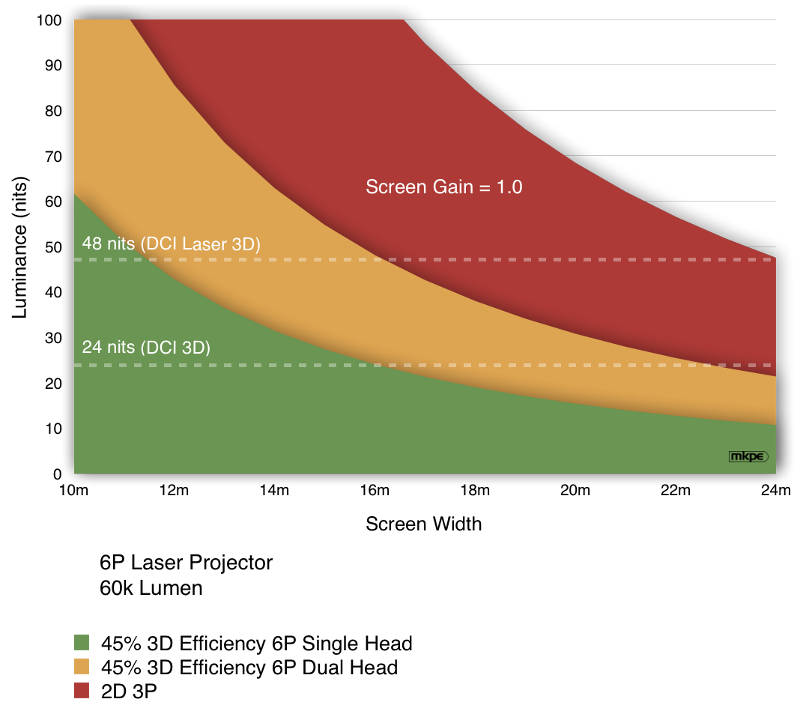 Figure P-14. Luminance Of A Unity Gain Screen With 60K Lumen Projector
All cinema screens, whether projection screens or emissive display screens, share certain challenges. Besides suffering the occasional abuse of patrons (a screen must be cleanable), there is the reflection of unwanted light to address. Unwanted light is any light other than that of the image, including ambient light from aisle lighting, auditorium exit lights, as well as the reflection of image and ambient light off the audience. When a screen reflects unwanted light, the effect is to degrade black level and contrast. This is a challenge for projection screens, whose purpose is to reflect light. It is for this reason that so-called "grey" screens were developed, having a gain of less than unity. Grey screens demand more light of the projector, but deliver higher contrast and deeper blacks through reduced reflection of unwanted light.